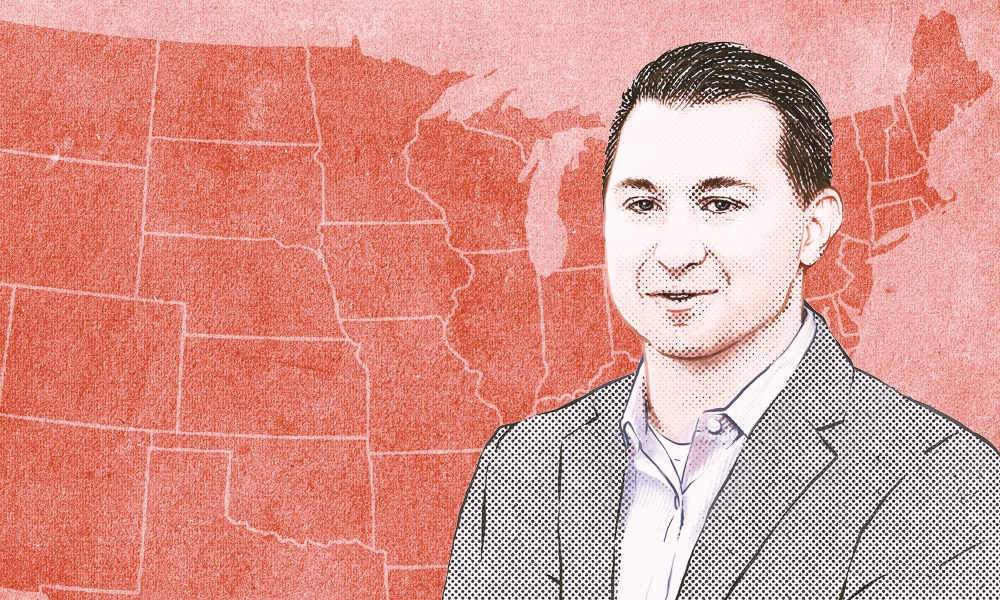 By Nathan Gonzales,
Inside Elections Editor and Publisher
Public Affairs Council Senior Political Analyst
Confrontation, not compromise, is likely between Democrats and Republicans
While we still have eight months before the midterm elections, it's not too early to peek into the future to see how Washington might work (or not work) in 2023.
Considering historical midterm trends, Democratic struggles in key 2021 races, and President Joe Biden's underwhelming job approval rating, Republicans are well positioned to win majorities in the House and the Senate. Neither outcome is guaranteed, and the fight for the Senate is more uncertain than the fight for the House, but a GOP takeover of Congress is still the most likely scenario for 2022.
If that happens, the president and Republicans on Capitol Hill are going to have to decide how they are going to behave and approach the final two years of Biden's first term.
It's possible that 2023 will look like the mid-1990s, when Republicans rode a wave into power in the 1994 midterm elections. Things started out rough, including President Bill Clinton vetoing GOP legislation and a government shutdown. But then Clinton and Republicans on Capitol Hill worked together to pass welfare reform. (Of course things got a bit complicated again in Clinton's second term.)
But mark me down as pessimistic that there would be much cooperation between Republican majorities and the Biden administration.
The parties' approach to 2023 and 2024 will start to be shaped by their view of the 2022 election results. Remember that even though politicians can be poor political analysts, what they think happened in an election cycle matters more than what actually happened, because what they think happened will drive their future behavior.
For example, if Republicans gain the House and Senate majorities, it will likely be because too many independent voters disapprove of the direction of the country under Democratic leadership. But the GOP could take it as a mandate for their own ideas.
At the outset, I think a GOP majority in the House is likely to exact revenge on House Democrats. There's a good chance Republicans will move to strip committee assignments from Democratic Reps. Eric Swalwell and Adam Schiff of California and Ilhan Omar of Minnesota as retribution for Democrats removing GOP Reps. Marjorie Taylor Greene of Georgia and Paul Gosar of Arizona from their committees. It doesn't really matter if the offenses and allegations are different; Republicans are determined to use Democrats' own actions against them. And that will set an adversarial tone.
Republicans could even go further with their oversight authority. "We are going to take power after this next election. When we do, it's not going to be the days of Paul Ryan and Trey Gowdy, and no real oversight, and no real subpoenas. It's going to be the days of Jim Jordan, Marjorie Taylor Greene, and Dr. Gosar and myself," said GOP Rep. Matt Gaetz of Florida in December.
While Gaetz has his own legal challenges and may not be in Congress next year, a similar sentiment resides in plenty of other GOP members who will be around.
House Republicans will also receive significant pressure from former President Donald Trump, who will take credit for GOP gains in 2022 and have his own agenda to exact on political opponents. Former House Speaker Newt Gingrich suggested that members of the committee investigating the Jan. 6 insurrection could be prosecuted. And a Biden impeachment effort shouldn't be dismissed.
On the Senate side, it's inaction rather than action that's likely to define a new GOP majority. How do we know? Because it was a key reason that Republican Gov. Chris Sununu declined to challenge Democratic Sen. Maggie Hassan in New Hampshire after talking with potential future colleagues.
"They were all, for the most part, content with the speed at which they weren't doing anything. It was very clear that we just have to hold the line for two years," Sununu told David Drucker of the Washington Examiner. "OK, so I'm just going to be a roadblock for two years. That's not what I do." Sununu also told Drucker that virtually every GOP senator he chatted with said they plan to do little more with the majority than obstruct Biden until the party can win the White House in 2024.
And therein lies the most likely lesson the GOP would take from gains in 2022. Republicans will see it as a steppingstone to full control after the 2024 elections, rather than a call to work in a bipartisan way to confront the country's problems.
Of course, if Republicans make big gains in 2022, Biden will have to make his own decision about how he'll approach the final two years of his first term. He could take the losses as a prompt to go further toward appeasing Republicans in how he approaches the nation's crises, and work with GOP majorities to solve problems. That presupposes Republicans are willing to work at all with Biden. But even after suffering significant losses, there's no appetite in the Democratic base for Biden to work with a Republican Party led by Trump.
Biden's approach to 2023 might be more defined by what he plans to do in 2024. If he's not planning to run for reelection (and I don't think he will), then he'll be thinking about legacy. And the only way for him to get anything done in this scenario is to work with Republicans on Capitol Hill.
So for those people or groups looking for wide-ranging, bipartisan compromise next year if Republicans win the majorities, you'll likely be disappointed. But if gridlock and minimal change provide comfort, then there's reason for optimism.
Nathan L. Gonzales is a senior political analyst for the Public Affairs Council and editor of Inside Elections, a nonpartisan newsletter with a subscription package designed to boost PACs with a regular newsletter and exclusive conference call. His email address is nathan@insideelections.com.