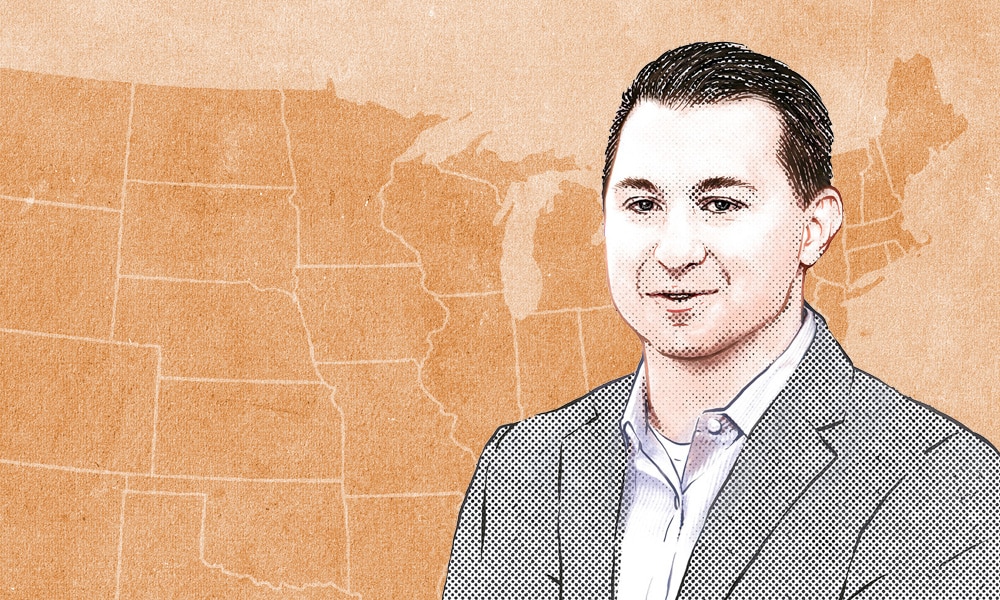 Midterm Election Scenarios Are Not Created Equal
By Nathan Gonzales,
Inside Elections Editor and Publisher
Public Affairs Council Senior Political Analyst
Everything is a toss-up. Anything is possible. Those would be two easy declarations for any political handicapper to make to ensure that none of their election projections is wrong. It would also be disingenuous and of no use to readers.
More than a year before the midterms, there's a temptation to blame the interval until the next elections as the reason we don't know anything about what will happen in November 2022. Because, of course, "who can predict the future?"
While it's good to stay open-minded, there's a range of possibilities and all outcomes are not created equal. We can use historical trends and current political developments to understand what is more or less likely to happen, particularly when it comes to control of Congress.
So here are three midterm scenarios in order of their likelihood of happening. I'm not "locking in" these projections. Please, don't confront me with this column after the midterms if the first scenario isn't what occurred. But I hope this will help people plan for 2023 and beyond.
Scenario 1: Republicans Take Over Congress
Democrats barely control Congress now. Republicans need a net gain of just five seats for a majority in the House and a net gain of a single seat to retake the Senate. It won't take much for the GOP to gain control. But if President Joe Biden's standing doesn't improve, it could be a much bigger election for Republicans, particularly in the House.
History is working against Democrats. The party in the White House has lost an average of 30 House seats and more than two Senate seats in midterm elections going back decades. Senate gains and losses can depend on the specific class and geography of seats that are up in any given cycle, but the historical trend is clear. The party in the White House has lost Senate seats in 18 of the past 25 midterm elections and House seats in 22 of 25 midterm elections in the past 100 years.
The current environment is working in the GOP's favor as well. Republicans have an advantage in redistricting: They are in control of drawing more House seats (187 to 74) compared with Democrats, including the key states of Florida, Georgia, North Carolina and Texas. And Biden's job approval rating has dipped below his disapproval rating in both the FiveThirtyEight and RealClearPolitics averages. That's bad news for Democrats, considering most midterm elections are typically referendums on the sitting president.
While Democrats were able to energize and turn out their voters in California to fend off the recall of Democratic Gov. Gavin Newsom, that doesn't guarantee they can do it in 2022 in states Biden won narrowly in 2020. If Democratic turnout drops disproportionately compared with Republican turnout in Arizona, Georgia, Pennsylvania, and Wisconsin, it would likely be enough to deliver the Senate to Republicans, with a seat or so extra.
In this scenario, Republicans take the House with plenty of room to spare and win the Senate narrowly.
Scenario 2: Close Contest / Mixed Decision
Even though history points to big Republican gains, the fight for the House could become a much closer contest. And the fight for the Senate could become a state-by-state slog, where it's hard to predict which party will be in control.
If Biden's political standing (specifically his job approval rating) improves, that would significantly improve Democrats' prospects in the House. Independent voters would be less attracted to GOP candidates as a "check" on Democratic power in Washington. And it could take the edge off the "time for a change" message.
There's also a chance that redistricting doesn't supply the GOP with a large batch of seats. Republican legislators may be less aggressive in mining takeover opportunities and instead shore up previous gains. If Democrats gerrymander in Illinois, Maryland, and New York that could eat into Republicans' future gains.
And if former President Donald Trump becomes a large part of the political conversation, it could transform the midterm elections from a referendum on Biden and the Democratic Congress into a choice between the two parties. That doesn't mean Democrats will maintain control, but it's much better political footing for them.
In the Senate, Democrats have an opportunity to maintain their control of a 50-50 Senate by simply holding their own. It's plausible, considering all of the Democratic Senate seats up this cycle are in states Biden carried in 2020. If GOP Gov. Chris Sununu successfully challenges Democratic Sen. Maggie Hassan in New Hampshire, Democrats might offset that loss by taking over a GOP seat in a state Biden won (Wisconsin or Pennsylvania). It's also possible that Republicans hand Democrats a unique takeover opportunity in Ohio and Missouri with a polarizing nominee combined with a decent political environment.
This scenario adds up to a narrow GOP House majority and a Senate once again decided by a single seat.
Scenario 3: Democrats Flex and Expand
Right now, this is easily the least likely scenario for 2022: Democrats expanding their House and Senate majorities.
Not only would the country need to be fundamentally healthier — physically, economically, socially, mentally — but a large swath of voters would need to give Biden credit for the rebound.
In this politically charged environment, Republicans aren't likely to give Biden any successes. Even if COVID-19 becomes more of a hassle than a threat, Republicans will still complain about government overreach on mandates or shift back to complaints about critical race theory, border security, urban crime, socialism, Marxism, communism or anything else to make their case for change. And the country has become so polarized that I don't think Biden would benefit from the rally 'round the flag effect if the country is met with an outside threat.
An energized GOP base limits Democratic opportunities. On a macro level, if GOP voters lose energy or distrust the entire voting system to the point of inactivity, then Democrats gain by Republicans not voting at all. On a micro level, Republicans would have to completely botch their redistricting opportunities and nominate the worst possible Senate candidates.
In this scenario, Democrats would gain House and Senate seats, which has happened just twice for the party in the White House in midterms in the past century. The midterm elections would probably have to evolve into a referendum on Trump, the Jan. 6 insurrection, and QAnon for this to transpire, and Biden's job rating would need to skyrocket. It's very hard to see it all unfolding this way at this point.
So while it's too early to make final projections, it should be helpful to know what is more likely (and less likely) to happen.
Nathan L. Gonzales is a senior political analyst for the Public Affairs Council and editor of Inside Elections, a nonpartisan newsletter with a subscription package designed to boost PACs with a regular newsletter and exclusive conference call. His email address is nathan@insideelections.com.