States and Localities Seize Regulatory Initiative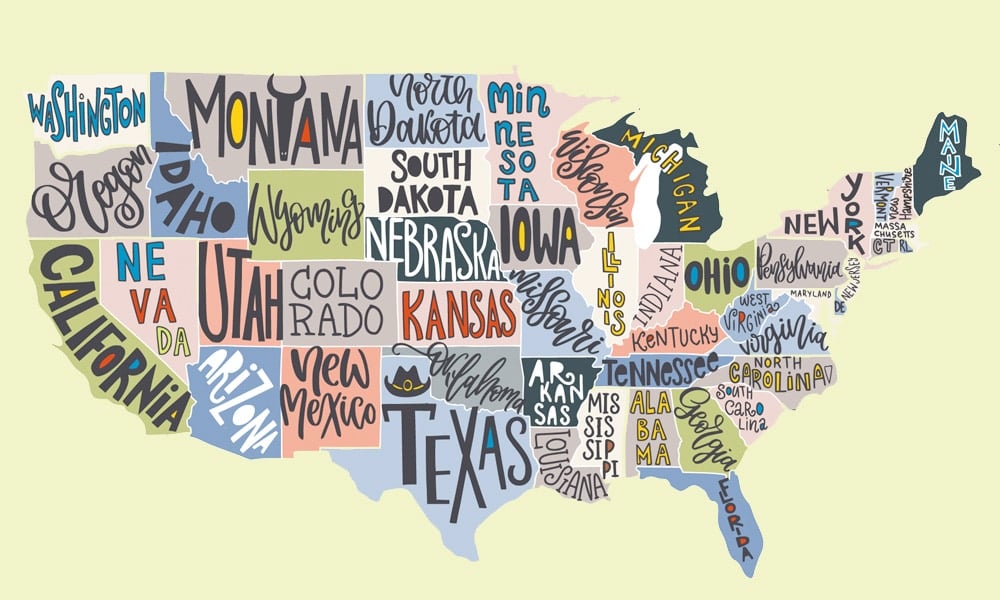 Ecolab, a global leader in water, hygiene and infection prevention, employs about 45,000 people worldwide and 20,000 in the U.S. As the pandemic was heating up last year, the company opened on-site vaccination centers so its workers could get vaccinated where they work and used its public health experts to educate employees on ways to stay safe. It also worked to ensure that Ecolab's critical field and manufacturing associates qualified as "essential employees."
"Mostly we were successful" in managing through COVID-19, says Sean Keefer, Ecolab's director of state and local government relations. "But it's difficult to convey a sense of how complicated that was, given the layers of regulation we confronted so that we could continue to manufacture critical products for our customers (including governments). We were dealing with federal regulations, of course, and state regulations and municipal regulations — including the interpretations of those regs at different levels of officials."
At the beginning of the pandemic, distribution of the vaccine to local hospitals, pharmacies and employers also varied greatly. "Ecolab, like other larger employers had questions of who to go to for the vaccine supply. It varied from state to state and, within those states, from one local jurisdiction to another," Keefer says.
Who's in Charge?
The need to respond to COVID-19 has ushered in a new world of regulatory challenges, fraught with political and even cultural anxieties and divisions. The question of "who's in charge?" has sometimes morphed into what Keefer calls "a 'who's on first?' situation, but the stakes are much higher."
A great deal of that animosity has been directed at Anthony Fauci, as if he were running things, and if that were the case, things might be a lot simpler. But here's something anyone actually working through challenges like those Ecolab faced has come to understand: As director of the National Institute of Allergy and Infectious Diseases — even as chief medical adviser to President Joe Biden and as the most prominent member of President Donald Trump's White House Coronavirus Task Force — when it comes to the COVID-19 pandemic, Fauci has limited authority to make us wear masks, social distance or get vaccinated.
The same goes for the Centers for Disease Control and Prevention, and its director, the much less well-known Rochelle Walensky. These officials and the august organizations they represent can make suggestions, offer guidance and institute limited protections, but their power only goes so far. In some cases, federal authorities have less power than your parents did.
Advisory Authority
However, sometimes they can – and do – exercise their powers. That's what makes this dynamic so complicated.
Many federal agencies do have specific, significant and changing authorities assigned to them by Congress or via executive orders. The U.S. Department of Homeland Security has possessed significant powers and enforcement abilities for some time, and the CDC recently began exercising the power to issue eviction moratoriums.  However, agencies often exercise the greatest influence on states and the public through their significant advisory authority. What they say is taken seriously, especially by those who set policy at all levels of government. These nuanced dynamics are what make the current regulatory climate — as the Biden administration tries to implement its agenda — so challenging.
"This administration of course comes into office with a very different attitude toward regulation than its predecessor," says Keefer, who will be a featured speaker at the Council's State Regulatory Advocacy Bootcamp Workshop, taking place virtually on Nov. 17. "But that's only the beginning of what makes this moment in our history so significant, in terms of regulation. What is also relevant is when the Biden administration took office — in the middle of a pandemic, when so many of our governmental efforts have been focused on getting through it."
Who's 'Essential'?
Why that complicates matters is that so much authority over health care policy is exercised by states and even cities. The regulation of employment — the determination of what constitutes an "essential employee," for instance — generally lies with a state's department of labor.
The stockpiling of personal protective equipment (PPE), meanwhile, is a federal priority, but also is the responsibility of governors and mayors as well. The funds that states and cities need to pay for programs and initiatives are often federal, so in some cases, there are strings attached.
A further complication is that Democrats and Republicans tend to take contrasting views of regulation — especially federal regulation. "Under Trump, the general philosophy emphasized decentralizing agency decision-making to the states," Keefer recalls. "And this effort under Trump, as might be expected, resulted in a sense among Democratic governors that the federal government was shirking its responsibility in the areas of regulation — not least in dealing with the pandemic. One response to that was an acceleration of regulatory efforts in blue states like California and New York, which has continued under a more encouraging Democratic administration."
Washington Becomes 'Boring'
Cities and states have become more assertive in part because a divided Congress — and a divided Democratic Party — threatens to return Washington to near-gridlock conditions. Biden has taken pains to be as noncontroversial as possible, and so far has succeeded. "Boring News Cycle Deals Blow to Partisan Media," as Axios reported in late June. Washington this summer seems boring even by boring Washington summer standards.
"Five months into the post-Trump era, the promise of Democrat-occupied Washington is crashing into reality," David Siders of Politico reports. "Donald Trump may be gone, but the sense of hope that permeated the Democratic Party's rank-and-file after his defeat — and the accompanying capture of Congress — is being replaced by a haze of disillusionment that threatens the party's prospects of generating enthusiasm in the run-up to a critical midterm election."
Since passage of the $1.9 trillion COVID-19 relief bill, Democrats want to "actually start to move some stuff," a spokesperson for the progressive Democracy for America PAC told Politico. "We're flatlined. There's no real significant change that we can see for anything else on the horizon."
The action has shifted to the states, and the initiative taken by governors like California's Gavin Newsom and Andrew Cuomo in New York has shown no signs of slowing down. But major cities are playing a huge role, too, and when they step up, the authority often is exercised by local health departments. This is true of small towns as well, and in those cases, the power lies with even smaller local health departments.
"When it comes to regulation, this is a time like no other," says Kelly Memphis, the Council's senior manager of government relations. "Organizations face serious challenges navigating in these waters. The seeming overlapping of regulatory authority, confusion over competing jurisdictions, even the fact that the two parties have very different views of the proper role of regulation make for a challenging landscape that will require public affairs professionals to have the best information and the best insights."
A 'Surge' in Federal Activity
In April, FiscalNote predicted a "surge in federal regulatory activity that will influence state regulatory regimens," and there's reason to expect this activity to continue. "With a new administration," Memphis says, "public affairs professionals need to have a strong federal, state and even local regulatory advocacy plan in place. It's why we've included regulatory advocacy in this year's State and Local Government Relations Conference."
'Not Waiting Around'
Huge challenges await public affairs professionals. "Local governments are not waiting around to find out what others are doing before they act," Keefer notes. Los Angeles County has returned to stricter COVID-19 restrictions on its own, and "in a sense, this shouldn't be that surprising." Cities have been showing increasing independence for a few years now, at least since almost 500 of them committed to abiding by the Paris Agreement, even though Trump withdrew the United States from the climate treaty. Since the pandemic, states have bid against the federal government — and against one another — for PPE.
And Keefer doesn't expect the situation to be any simpler anytime soon. "I think over the next three to five years, COVID will still be an issue, especially with concerns over the variants. People are understandably desperate to get 'back to normal.' We all want to see a return to a strong economy, and state and local governments are concerned with rainy-day funds and PPE stockpiles. This is not a time to take anything for granted. We need to bring our best thinking — and our best-informed thinking — to succeed."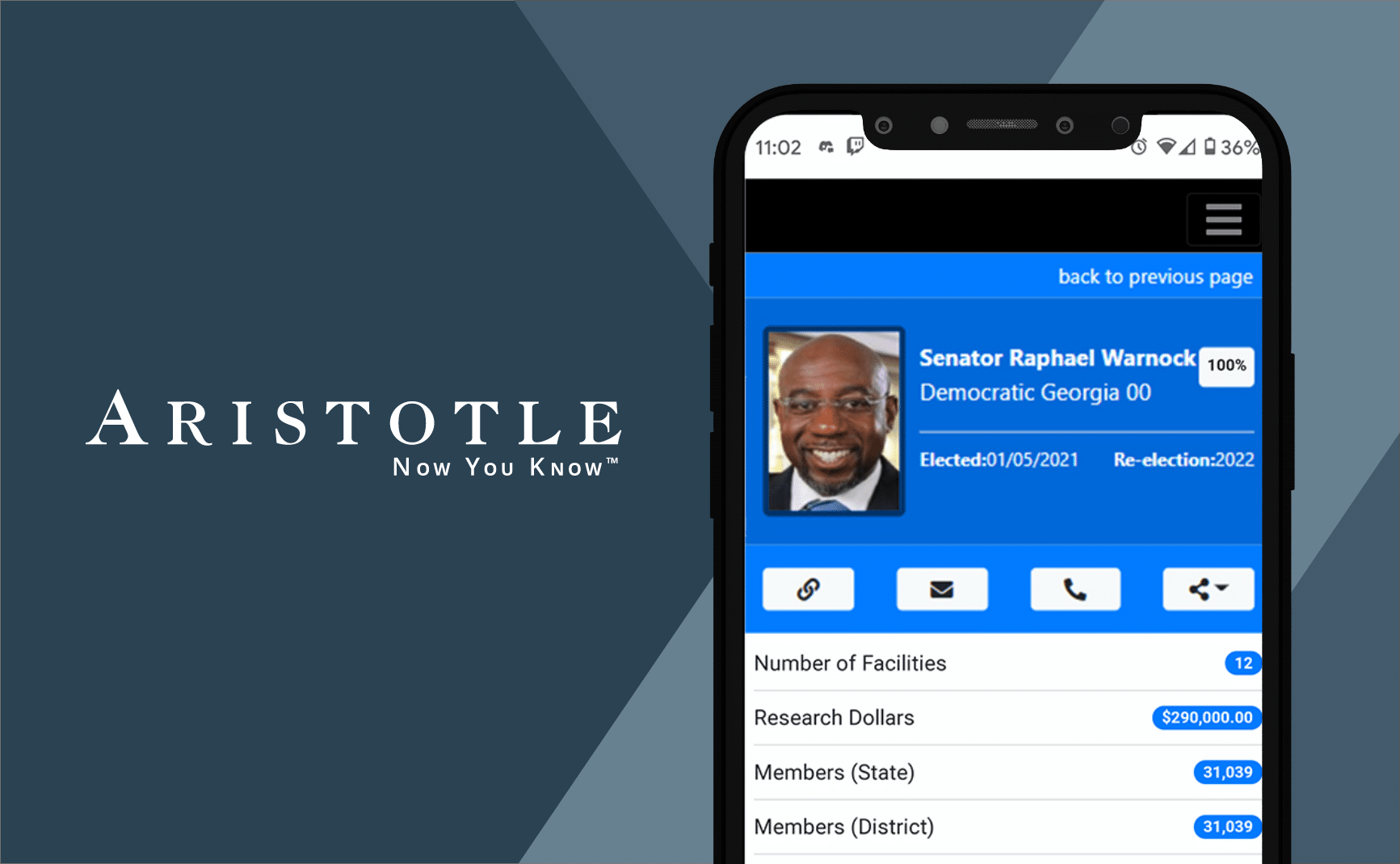 Arena is a web application with customizable access to PAC, advocacy and legislative data to manage your organization's political playbook.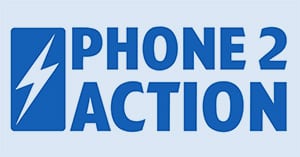 Leading government affairs technology provides real-time, comprehensive intelligence at every level and advocacy solutions to drive engagement.