Americans Expect More from Politicians and Big Business
The Public Affairs Council explored public attitudes and expectations for major companies and elected officials.
What Americans Don't like
About Washington Politics
If Washington, D.C., is "The Swamp," what exactly is swampy about it and who is to blame? According to the 2019 Public Affairs Pulse survey, politicians account for the four most serious problems with politics in the nation's capital.
More concerned about being re-elected than making best decisions
Using power or influence to make money for themselves/family
Too partisan, nothing gets accomplished
Spending too much time raising money for re-election
Trump's Tweets Have Limited
Impact on Public Opinion
President Trump's tweets are not read as widely as journalists and the White House often assume.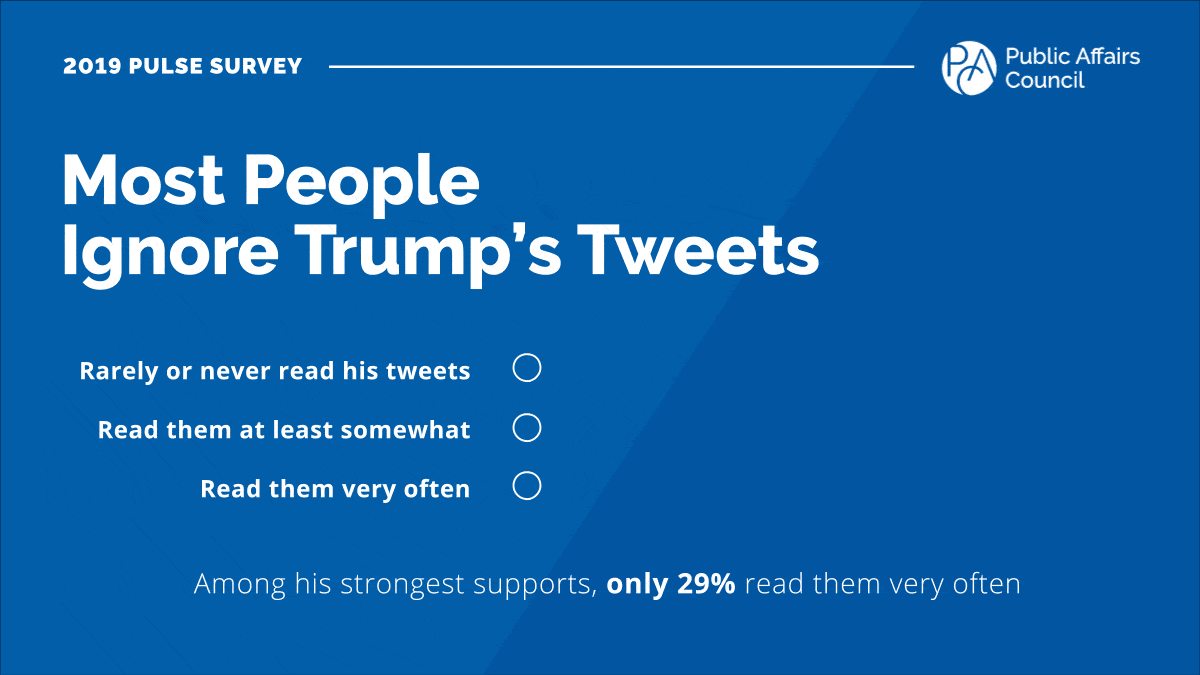 News Media Losing Public's Trust As Source of Political Information
The news media is rapidly losing the public's trust as a source of news and information about politics.
Only 39% consider it trustworthy, compared with 50% who said they trust the media "not too much" or none. Last year 46% said it was a trustworthy source of political news and information and only 43% disagreed.
Americans Don't Consider PACS to be Major Problem
While some Democratic candidates have vowed not to accept contributions from political action committees (PACs), most Americans don't consider PACs all that controversial. In fact, 51% call them an acceptable way to help finance campaigns and only 22% disagree. And when asked to rank the severity of 10 politics- and ethics-related actions in Washington, D.C., the public said PACs were the least problematic of the group. Americans were much less supportive of super PACs, which carry no limit on the amount of money that can be used to support or oppose a candidate.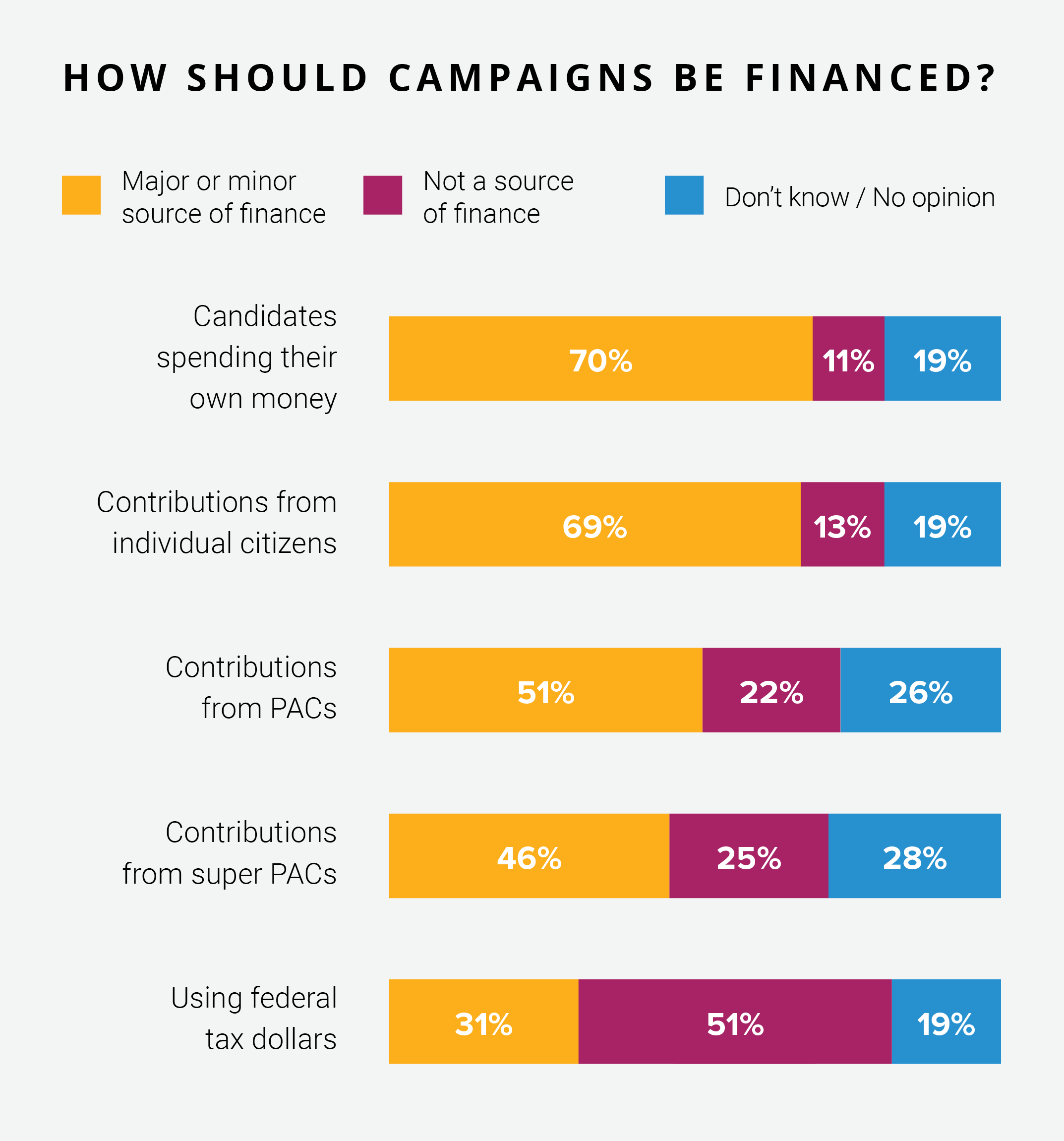 METHODOLOGY
This poll was conducted between August 23-August 25, 2019 among a national sample of 2200 Adults. The interviews were conducted online and the data were weighted to approximate a target sample of Adults based on age, educational attainment, gender, race, and region. Results from the full survey have a margin of error of plus or minus 2 percentage points.
PAST PULSE SURVEYS: 2021 | 2020 | 2019 | 2018 | 2017 | 2016 | 2015 | 2014 | 2013 | 2012 | 2011
Slides and infographics highlighting survey results are available for members to use for company briefings. Our senior staff are also frequently called on to make presentations on topics covered in the Public Affairs Pulse.