Trust deficit, racism, democratic principles on the minds of Americans
The Public Affairs Council and Morning Consult explored public attitudes and expectations for major companies and elected officials.
Pharma Last in Trust, but Tech is
Falling Fast
The 2021 Public Affairs Pulse survey finds the pharmaceutical industry has remained the least-trusted sector in American business — despite supplying life-saving COVID-19 vaccines for hundreds of millions of people. It has now ranked last of nine sectors for five straight years. Technology, which used to be the most trusted sector, has seen the steepest declines in recent years.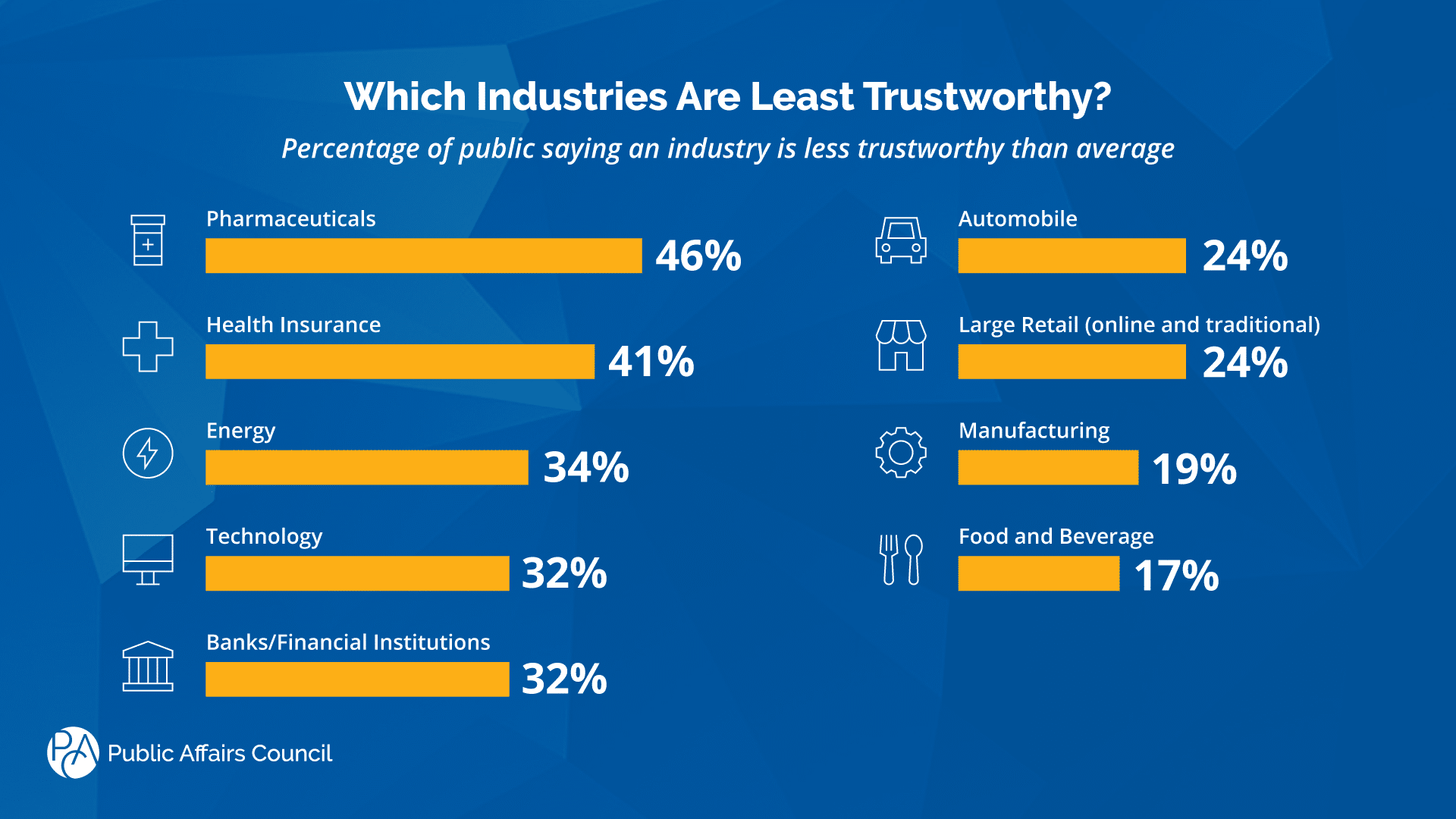 Are Democrats Becoming More
Pro-Business?
While the business community and Democrats still have sharp differences over regulatory and tax issues, they are finding common ground on issues related to race, immigration, COVID-19 mitigation, and election reform. The following chart illustrates Republican estrangement from business policies and practices.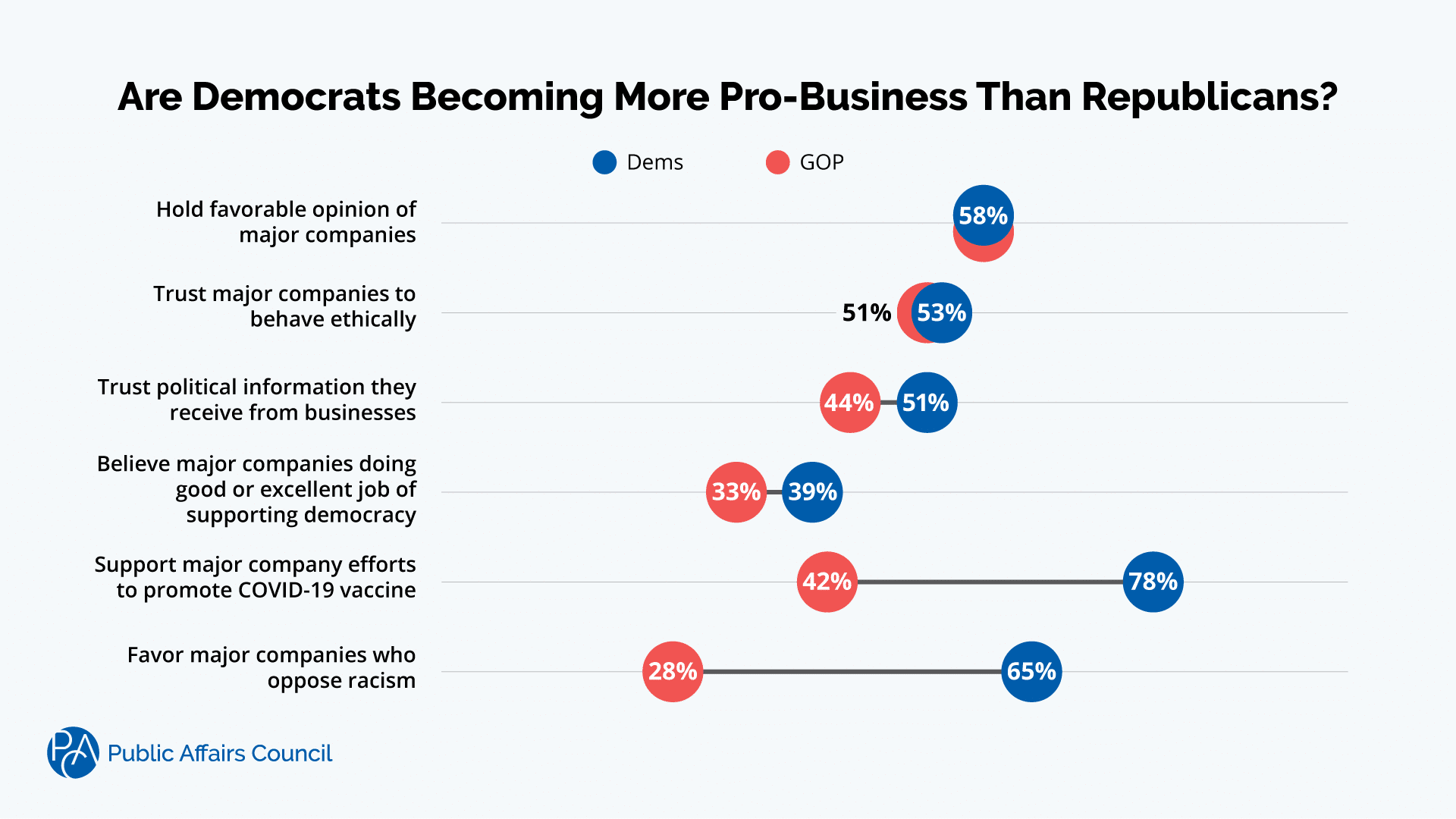 Racism Is Getting Worse, and Companies Aren't Making a Major Impact
Despite growing support for Black Lives Matter and changes in corporate diversity practices, 40% of Americans believe the U.S. is becoming more racist. Only 13% think it is becoming less racist. And just 22% of the public say major companies are playing a positive role in reducing racism, down from 28% last year.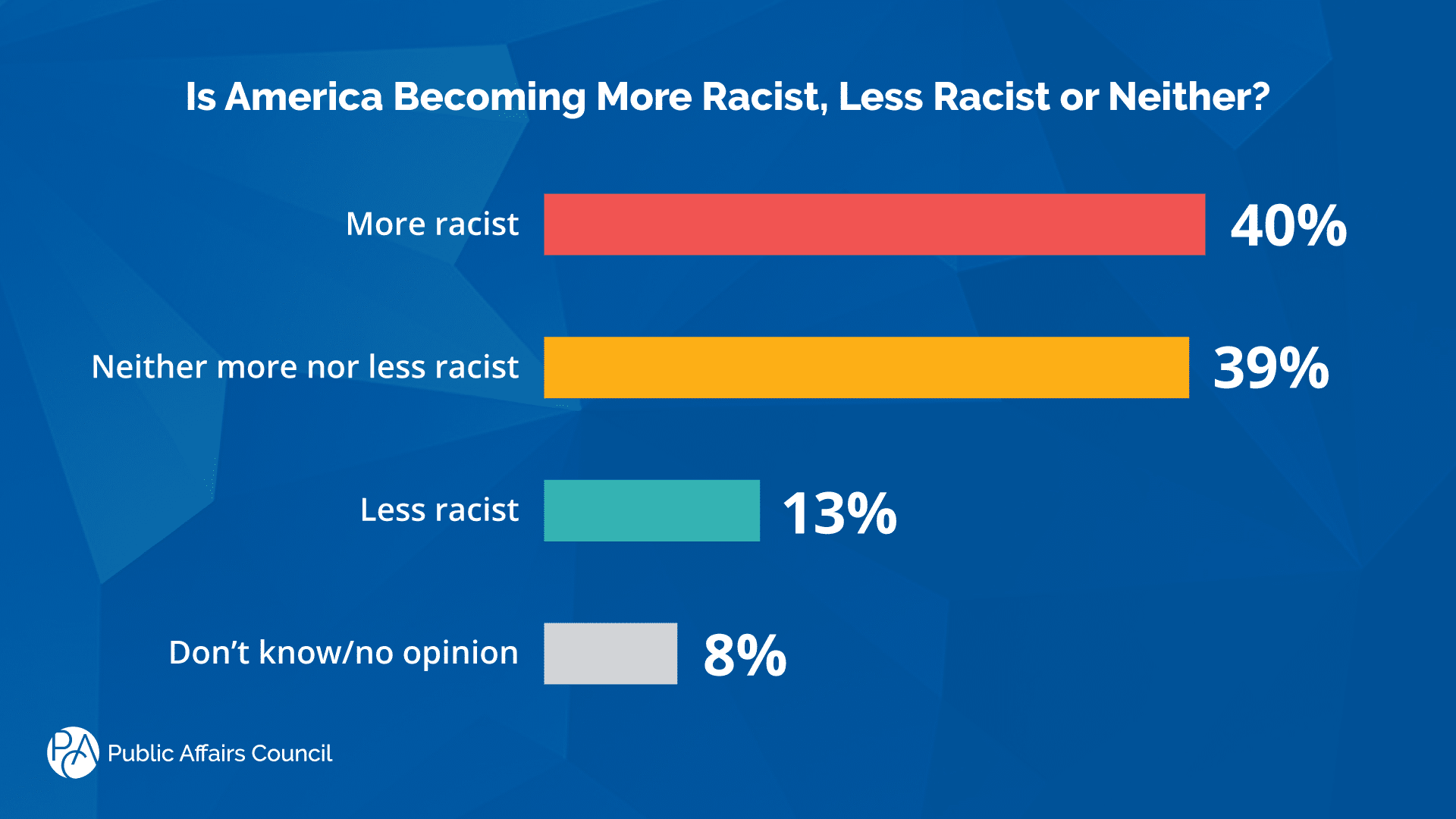 Strong Majority of Americans Support Free and Fair Elections
When asked about the value of actions to promote democratic rights, Americans give the highest ratings to support of free and fair elections (74%) and freedom of speech (72%). Just 59% believe protecting freedom of the press is very important to the country. The strongest support for freedom of the press comes from Americans aged 65 and older. Among 18-34-year-olds, however, only 50% consider protecting freedom of the press to be very important.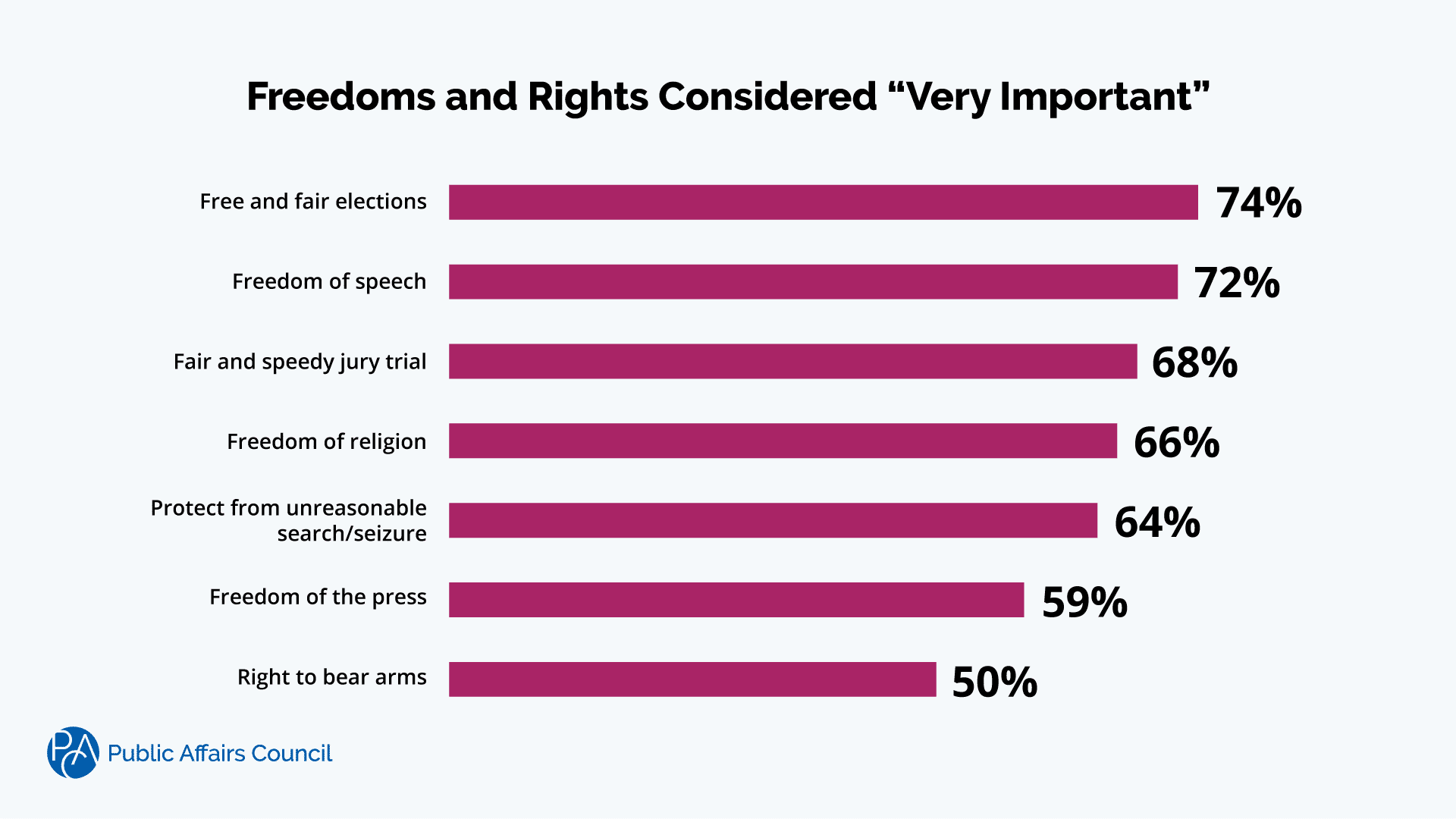 METHODOLOGY
This poll was conducted between Sept. 2-6, 2021, from a national sample of 2199 adults. The interviews were conducted online and the data were weighted to approximate a target sample of adults based on gender, educational attainment, age, race and region. Results from the full survey have a margin of error of plus or minus two percentage points.
PAST PULSE SURVEYS: 2021 | 2020 | 2019 | 2018 | 2017 | 2016 | 2015 | 2014 | 2013 | 2012 | 2011
Slides and infographics highlighting survey results are available for members to use for company briefings. Our senior staff are also frequently called on to make presentations on topics covered in the Public Affairs Pulse.