What's Up with Twitter — And Does It Even Matter?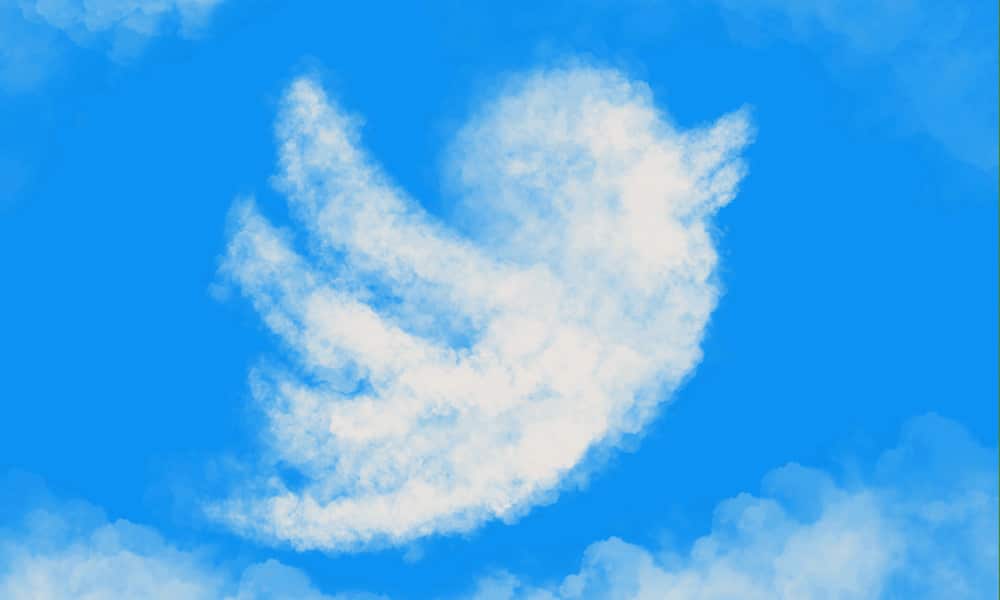 In July, Elon Musk announced his intention to back out of his plan to buy Twitter, but whether he will succeed in that effort remains to be seen. Twitter has sued to force him to follow through with his offer to acquire the social media platform, and a judge has set a trial date for October.
But even if the sale were to go through, any changes Musk might want to make "wouldn't take effect until 2023, well after the coming midterm elections," says Jenna Golden, founder and president of Golden Strategies and, until 2017, head of political and advocacy sales for Twitter. That means, among other things, that for all its critics, Twitter will remain a hugely important player in American politics for the foreseeable future.
Reports of Twitter's demise, in Mark Twain's words, have been greatly exaggerated, and to assume otherwise, for people who object to the toxicity of so many tweets, is wishful thinking. "Twitter isn't dying," The Washington Post reported in May. "It's used by some 229 million people each day, up from 217 million three months ago." But what matters is less its scale than how it is used and by whom.
One Tweet's Power
Anybody who doubts that should just Google Michael Luttig. He's a retired federal judge who, on the morning of Jan. 5, 2021 — having used Twitter only once before — followed the platform's instructions on how to do a tweet thread. In his thread, he argued that a vice president has no constitutional authority to reject presidential electors and overturn a presidential election. On Jan. 6, Luttig was in for a surprise. Vice President Mike Pence, in explaining why he would defy President Donald Trump and certify the election, cited Luttig's tweets and quoted him by name to justify his action.
The next day, Pence called Luttig, thanking him. Evidently, Luttig says, "I was the one person in America who could come over the top of everybody concerned and give the vice president the support that he wanted and needed." A year later, Jamie Gangel and Jeremy Herb reported, Luttig "remains active on Twitter and confirms to CNN that he still keeps the Twitter thread instructions on the home screen of his computer."
Influencers' Base
Most of us will never experience anything like that impact with our tweets, but Washington influencers including pundits as well as politicians command attention when they use the platform. It is especially powerful among the politically engaged. What British wags once dismissed as "the chattering classes" might today be called the twittering classes, and such cynics would be wise not to look with disdain upon them
A Pew Research Center report released in June found that one-third (33%) of tweets by adult Twitter users in the U.S. are political in nature. The vast majority of these tweets are produced by a minority of users who are 50 and older. More than a third — 36% — of tweets produced by these older Twitter users contain political content, which is five times the share of tweets from the typical 18- to 49-year-old.
While these older users represent only 24% of the American Twitter population, they produce nearly 80% of all political tweets. And lest anyone think they are no more to be taken seriously than retirees who post pictures of their adorable grandchildren on Facebook, these older and "high volume" Twitter users are also twice as likely to contribute money to political campaigns than those for whom politics is a less frequent subject of discussion.
Ironically enough, it is just this group of more mature and more politically engaged Americans who are most likely to underestimate the platform's clout. Despite, or maybe as a result of, "their regular forays into the world of political tweeting," Pew reports, "those who tweet the most about politics are actually less likely than other users to say that Twitter is an effective way to get people to change their minds about political or social issues. Just 34% of the most active political tweeters feel this way, compared with half of those who tweet less about politics."
An 'Interest Graph'
Maybe they aren't changing other people's minds as frequently as they would like, but that might not be the best way to assess how Twitter's influence works. "There's no doubt that the level of toxicity on Twitter has caused people to wish it weren't as important as it is and to question the credibility of a lot of claims that appear on a platform where there are no editors reviewing tweets," Golden says, who headed Twitter's 10-person sales team in Washington, selling ads to — among others — presidential candidates, PACs, and professional and trade associations. "But it is still hugely important. It used to be said that Facebook was a 'social graph,' which allowed people to connect with others they know or used to know, and that Twitter is an 'interest graph,' that connects people with their interests. And there's a great deal of truth in that. Twitter has proved to be a unique way to find people interested in the same thing — in real time such as TV or sports. It has proven its ability to connect communities, including 'Black Twitter,' which has thrived on the platform. It has proven its value."
For that reason, among others, it continues to shape the political conversation, even while new platforms with intriguing possibilities appear. "Only a small number of users in the U.S. drive political discussions, but inside the Beltway, their influence is huge," says Nick DeSarno, the Council's director of digital and policy communications. "Journalists like Matt Iglesias and Nate Silver, for example, use the platform very effectively and use their tweets to drive traffic to their subscription Substack newsletters." Besides Iglesias and Silver, Golden points to Jonathan Martin of The New York Times and Carl Quintanilla of CNBC as journalists who understand the medium and use it with great success.
Elected officials seem to be lagging behind the journalists. President Biden is not an active Twitter user, though Republican Sen. Chuck Grassley of Iowa— who will be 89 in September — appears to have been something of an early adopter when it comes to Twitter, using it frequently and effectively.
One politician who got a lot of mileage from Twitter until he was Famously kicked off the platform in 2021, is Donald Trump, who launched his own rival platform, Truth Social, in February, but without success. (He reportedly left its board in June, just before the company was hit with subpoenas as part of an investigation of its business practices. Trump says this report is "fake news.")
A 'New Level of Value'
"What Trump failed to understand," Golden says, "is that when you start a new platform, if you want it to succeed, you have to offer something with unique value. Truth Social offered nothing new. It just copied the functionality of other platforms," including not just Twitter but Parler and Gab, which also hope to become the default platform for conservatives of the Trump persuasion. "Trump and his circle can argue that Twitter is not a good place for like-minded conservatives, but influential conservatives have already amassed large followings and substantial engagement on Twitter. Tucker Carlson, for example, has some 5.2 million followers on Twitter, so why would he pull away from Twitter when he can activate that audience instantly with a quick tweet?"
Other platforms have emerged — along with Substack there are LinkedIn, Snapchat and TikTok, for example — but Twitter survives and is not losing influence. It is evolving, in fact. "Customer service has moved to Twitter," Golden says. "When my flight is delayed, I can engage with the airline and make changes immediately on my phone — thanks to Twitter."
Regardless of the outcome of the Musk-Twitter legal dispute, Twitter's ban on political advertising, announced in October 2019, is likely to remain, with Trump still banned. "Unless there are dramatic changes I don't foresee," DeSarno says, "Twitter, with all its obvious problems — no editors, anonymous accounts, baseless claims and often a healthy dose of toxicity — is going to remain an important platform for public affairs professionals. Anyone who wants to influence the political discussion and pretends otherwise does so at their own peril."