It's Not an Anti-incumbent Election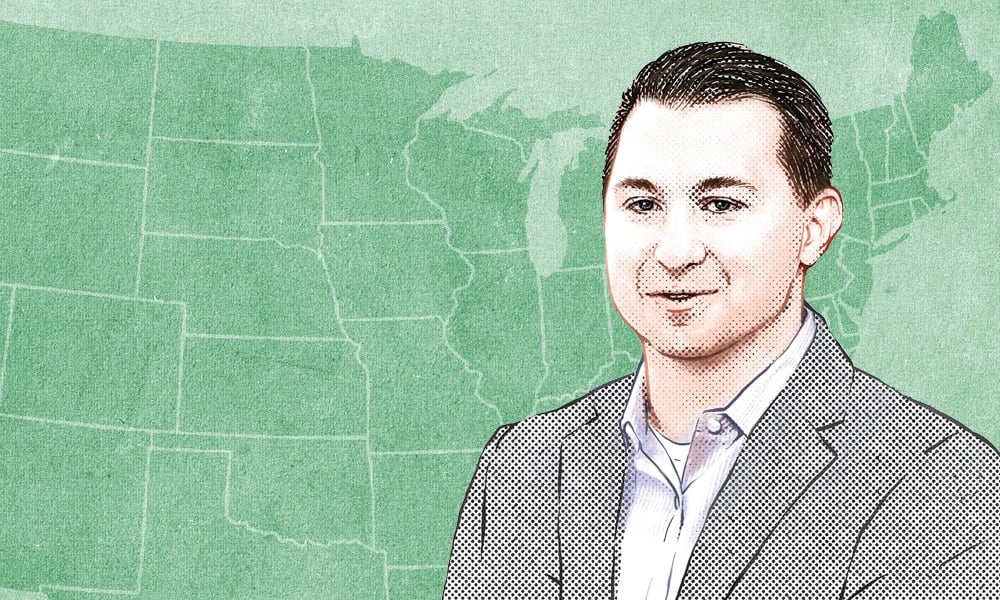 By Nathan Gonzales,
Inside Elections Editor and Publisher
Public Affairs Council Senior Political Analyst
After watching more than a handful of Republican and Democratic incumbents struggle or even lose their primaries, it might be easy to assume that voters are poised to punish candidates from both parties in November.
But don't succumb to the temptation. No, we're not having a "throw the bums out" election.
At the surface level, it looks like there's bipartisan voter anger toward Congress and incumbents. Congressional job approval was at 18% in January, according to Gallup, which included 26% approval of Democratic respondents, 17% of independents and just 9% of Republicans. Congressional job approval is at 21% in the latest RealClearPolitics average.
There have also been some high-profile primaries in the past few months. On the Republican side, Rep. David McKinley lost renomination in West Virginia's 2nd District. Madison Cawthorn lost renomination in North Carolina's 11th District. In Nebraska's 1st, Rep. Jeff Fortenberry resigned before he could lose in the primary to Mike Flood. And Texas Rep. Van Taylor resigned after getting forced into a runoff in which he had uncertain prospects for renomination.
More recently, Rep. Tom Rice was crushed in Tuesday's GOP primary in South Carolina's 7th District. Mississippi Reps. Michael Guest and Steven Palazzo were forced into primary runoffs. Nancy Mace had to fight for her political life in South Carolina's 1st District. And there were moments of panic among some GOP strategists that Reps. Young Kim and David Valadao weren't going to finish in the top two and move on to the general election in California. (In fact, Valadao's race hasn't been called yet.) Looking into the future. Rep. Liz Cheney is at significant risk of losing her August primary in Wyoming.
On the Democratic side, just two incumbents have lost renomination (Kurt Schrader of Oregon and Carolyn Bourdeaux of Georgia). Texas Rep. Henry Cuellar also came pretty darn close to losing in the primary.
But none of those losses were driven by incumbency. McKinley and Bourdeaux lost to fellow incumbents as a result of redistricting. Cawthorn faced multiple public scandals. Fortenberry and Taylor faced professional and personal scandals. Rice voted to impeach President Donald Trump. Schrader got squeezed by a more ideological candidate and a redrawn district where he needed to introduce himself to new voters he had never represented before. Cuellar's near-loss had to do with ideology and an FBI investigation. And Cheney is at risk because she's been critical of Trump, not because she's an incumbent.
There just isn't much evidence that incumbency itself is dragging down and defeating a large number of incumbents from both parties. Beyond the unique variables involved in each race, there's no recent example for the country having an "anti-incumbent" election.
My former boss Stuart Rothenberg wrote about this multiple times over the years.
"The bottom line on all of this seems pretty clear: Voters are not enamored of incumbents of either party, and GOP incumbents or 'establishment' candidates facing strong 'outsider' primary opponents could be in for more rough sledding than they would normally need to expect," Stu wrote in early 2010. "But when the general election rolls around, unless there is a significant change in the national mood, voter dissatisfaction will be aimed overwhelmingly at the candidates of one party."
Almost 10 months later, Stu was absolutely correct. Two Republican and two Democratic incumbents lost in primaries, but 52 Democratic incumbents lost in the general election compared with just two GOP incumbents. Overall, Republicans gained 63 House seats in that wave cycle.
The 2006 election is another good example, just in the opposite partisanship direction. Twenty-two Republican incumbents lost in the general election, while Democrats didn't lose a single House member of their own that November. The same holds true for cycles going further back, as Stu wrote about in 2007.
More recently, in 2018, two Republican and two Democratic incumbents lost primaries, but 30 House Republicans lost in the general election and House Democrats went another cycle without losing one of their own.
Looking at the current House battleground, there are 17 vulnerable Republican incumbents and at least 30 vulnerable Democratic incumbents. But that ratio will widen in the months ahead if the political environment doesn't improve for Democrats. Some vulnerable Republicans will fall off the list of competitive races because they are more secure in their reelection, and some Democrats will be added to the battleground from the Solid rating category as it becomes clear they are vulnerable after all.
With less than five months to go before Election Day, it looks like we're on the path of a typical midterm election, in which the party in power suffers defeat in the heads of an electorate that is dissatisfied with the president's job performance and the direction of the country. While a handful of GOP incumbents could lose in November, it's not hard to envision a couple of dozen Democratic members being defeated.
So while the shared struggle through messy primaries might be bipartisan, Democrats shouldn't develop a false sense of security that voters are upset with both parties equally. Democrats are positioned to bear most of the losses in November.
Nathan L. Gonzales is a senior political analyst for the Public Affairs Council and editor of Inside Elections, a nonpartisan newsletter with a subscription package designed to boost PACs with a regular newsletter and exclusive conference call. His email address is nathan@insideelections.com.